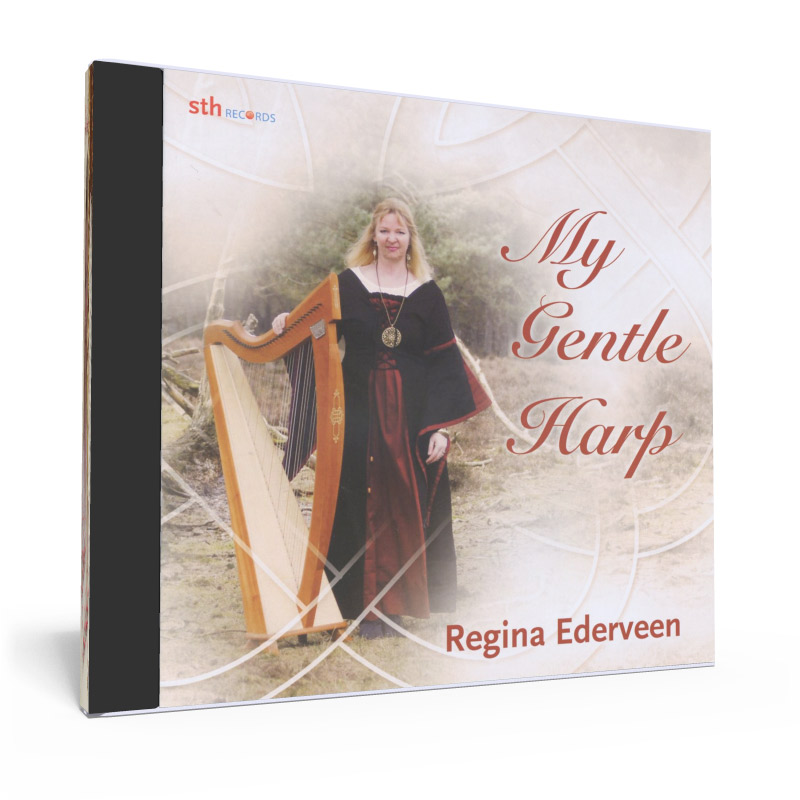 Information or order
Regina arranged for this cd beautiful melodies from Scotland, Ireland, England and Brittanny. She plays her folk harp on this cd. Buy for € 15,- plus shipping. Order via contact.
Dear Regina, I just want to let you know that we enjoy your wonderful CD! Warm greetings, Jessica.
My Lagan Love – Women Of Ireland
The Nightingale
My Gentle Harp
Parthenia
In The Forest
The Little Fountain
Carolan's Dream
Ye Banks and Braes
Miss McLeod Reel
Greensleeves
An Dro
Flow Gently Sweet Afton
Inis Oirr
Lament For Owen Roe
Ys Gaelic Waltz
Eriskay Love-Lilt
Down By The Salley Gardens
Farewell To Music