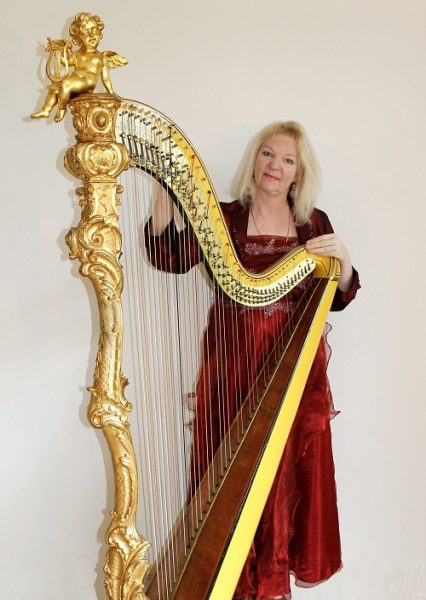 The (Érard) harp with the angel
200 year Érard harp by Regina Ederveen
The harp with the angel is a beautiful concert programme performed by Regina Ederveen on her antique Érard double action pedal harp. This harp is a 'one of a kind' harp, and made for and sold to Miss Broadwood, London 1819. The harp and its composers have many stories. But besides that, the sound touches one's heart. In this programme you will hear the stories but above that the fascinating music of its 200 years time, composed by Naderman, Krumpholtz, Bochsa, Hasselmans, Godefroid, Chatterton and others.
Lenght programme: 1 x 70 minutes (with or without a break after 40 minutes). Shorter duration is possible on demand. You will find an example of the programme hereunder.
Some parts of a live concert with the Érard harp from 1819:
Already performed many times.
Example programme:
The (Érard)harp with the angel
by Regina Ederveen – harpist
François Joseph Naderman (1781-1835): Allegro from Sonatine II
Jean-Baptiste Krumpholz (1742-1790): Sonate II
Nicolas Charles Bochsa (1789-1856): Exercise no19 Dolorose
John Thomas (1826-1913): The Minstrel's Adieu to his Native Land & Le Soir
John Balsir-Chatterton (1804-1871): Santa Lucia
Alphonse Hasselmans (1845-1912): La Source & Guitare
Félix Godefroid (1818-1897): Bois Solitaire & La Mélancolie
Erich Schubert (1913-2010): Konzert-Fantasie über Russische Volksmelodien
Albert Zabel (1834-1910): Am Springbrunnen
Frederick Chatterton (1814-1894): The Last Rose of Summer

What do we know about this particular harp? Érard harp makers got a patent for the double action harp in 1810, which meant a revolution for the harp. From the original Érard ledgers, we discovered that the harp was made in London and sold in 1819 to Miss Broadwood, daughter of James Broadwood, an English pianomaker based in London. Presumably Pierre Érard (the maker of this particular harp) wanted to impress her father. James Broadwood had invited Pierre for dinner in 1818, and started to talk about his daughters. Pierre supposed that James wanted him as son in law. However, Pierre made a very nice decorated harp with a special column, a "one of a kind" harp. What happened to the harp in the years after, has been unknown for a long time. After World War II the harp stood in the house of a customs officer in The Netherlands for some time and later was given to the father of Edward Witsenburg (a famous harpist in The Netherlands). From the 1990's to 2017 it was played by a Dutch harpist. In 2017 the harp came in the possession of Regina Ederveen and the harp is played ever since.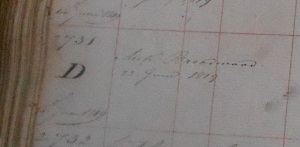 Excerpt Érard ledger:
2731
D (= double action harp) Miss. Broadwood 23 June 1819