This is a programme about David, the most famous harpist in the world. We read about his history in the Bible. Regina plays on her golden harp music in different styles. She tells texts about David in which some Jewish humour can be heard. Surprising visual elements are shown as well.
This is a solo concert of 1 x 40 minutes and 1 x 30 minutes, or 1 x 70 minutes. Shorter or longer is possible after request.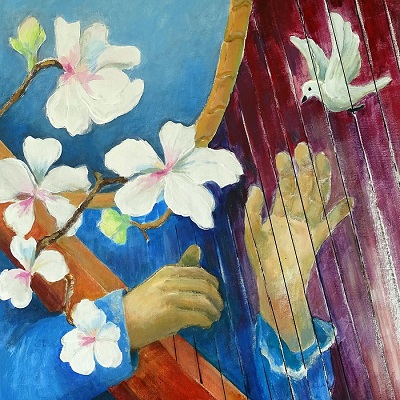 Already performed many times in The Netherlands and Germany.
An impressive programme about the biblical David, for synagogue, church, theme-evening, family meeting etc.
Would you like to book this programme, via contact.
For really good harp music, go to
www.reginaederveen.nl/en