Does your harp need repair, intonation, new levers?
We can do all kind of restorations on your lever harp or pedal harp.
Just ask for the possibilities.
For some examples of what we did, see hereunder.
BEFORE: On this harp some ebony wood rounds were missing:
AFTER: We made new ebony wood rounds: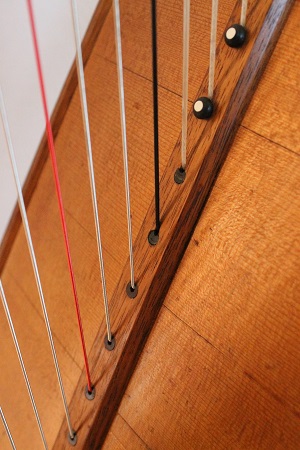 BEFORE: This harp had a bad crash:
AFTER: The crash was made less visible: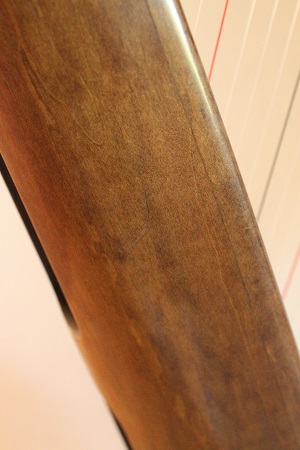 BEFORE: This harp had a loose construction:
AFTER: The construction was made solid: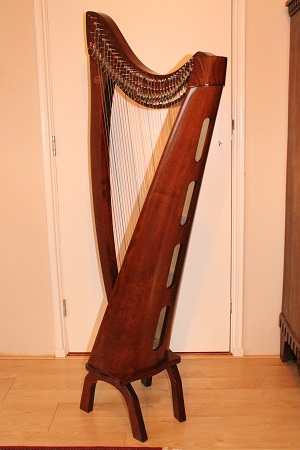 BEFORE and AFTER: Cleaning of tuning pins with rust:
BEFORE AND AFTER: Cleaning of oily layer on pedal harp
Video: harp lever repair:
Reparatie en intonatie van een slecht werkend haakje:
BEFORE: This harp had only 1/3 part of the strings, levers were broken and full of dust.
AFTER: The harp was cleaned, new levers were put on and new strings.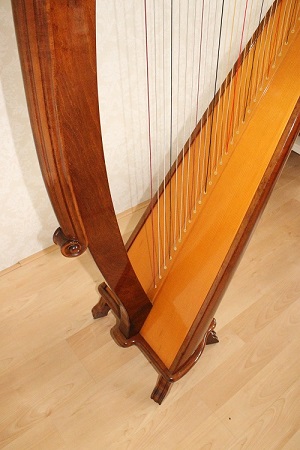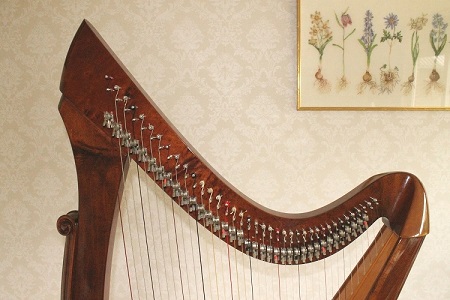 BEFORE: A harp from a not-so-usual brand came to us. Lots of strings were missing, and many strings were not right from diameter.
The harp was put apart, cleaned, sanded and waxed.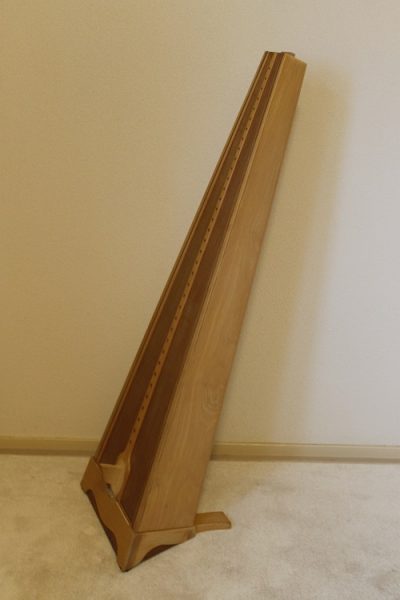 The old levers, as well as the other mechanics (tuning pins, string pins) were corroded.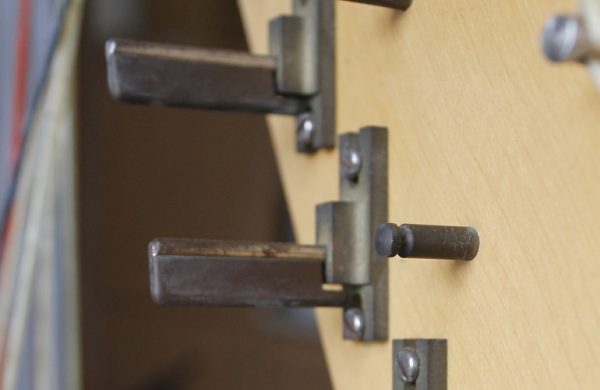 All mechanical parts werd cleaned.
The C and F levers werd coloured, made supple and were intonated.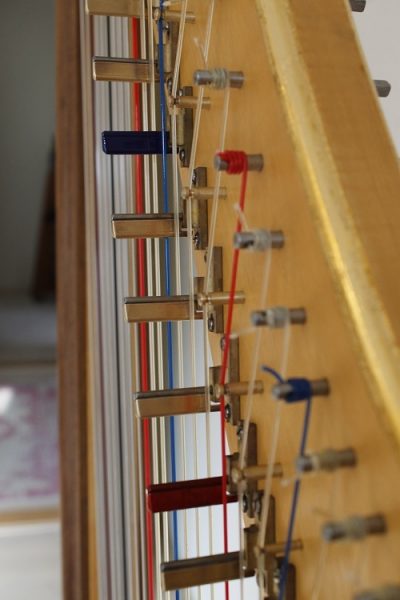 Decoration was made new with 23Kr. gold leaf.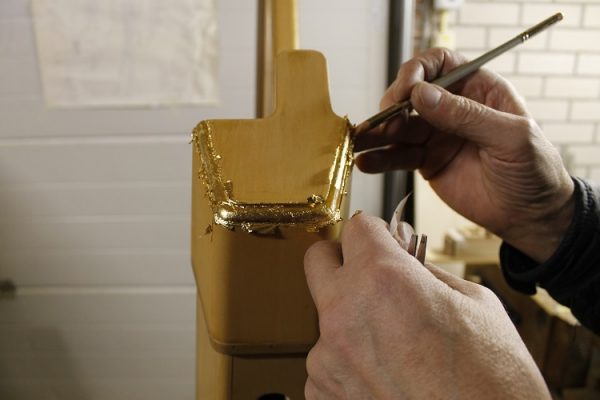 All mechanical parts were placed on the harp.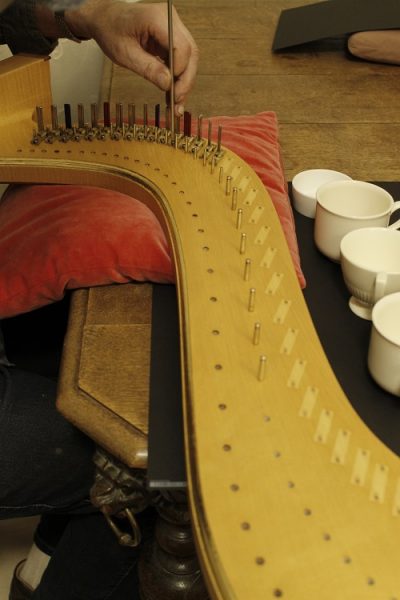 The harp got all new strings and sounds wonderful!