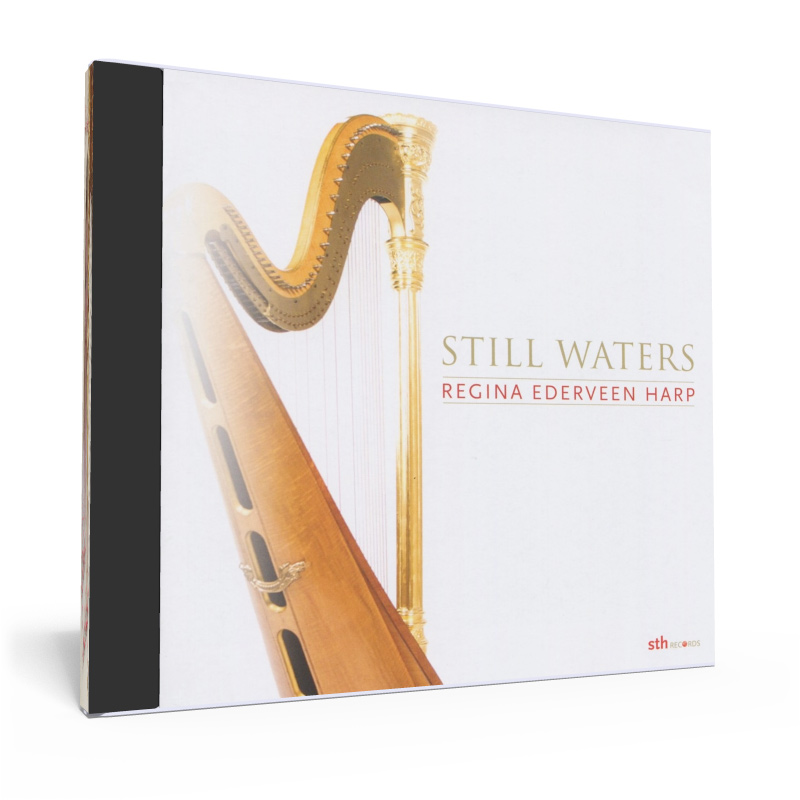 Bestellen of informatie
De titel van deze Cd, 'Still Waters' heeft een verwijzing naar Psalm 23, waar staat: 'Hij leidt mij naar rustige wateren'. Een Cd waarbij je heerlijk tot rust kan komen, door te luisteren naar de warme klanken van de harp met hier en daar, heel verrassend, geluiden van de zee of een rivier, die het volgende nummer inleiden. Regina Ederveen bespeelt haar sprankelende Lyon & Healy harp uit 1911. Deze Cd is een aanrader voor iedereen die wil genieten van mooie harpmuziek. Prijs: € 15,- plus verzendkosten. Bestel via contact met uw/jouw adres en de cd komt naar je toe.
Ik dacht, ik stuur je even een mailtje dat ik heel vaak luister naar je Cd 'Still Waters'. Ik vind de arrangementen van de stukken echt heel mooi. Richard.
How Great Thou Art
He's Got The Whole World In His Hand
Sing Hallelujah
O Happy Day
When I Am Down
Praise To The Lord
What A Friend We Have In Jesus
Shall We Gather At The River
We Gather Together
O The Deep Deep Love Of Jesus
Just As I Am
Great Is Thy Faithfulness
Fairest Lord Jesus
The Old Rugged Cross
From Heaven You Came
It Is Well With My Soul
I Surrender All
Still my soul be still