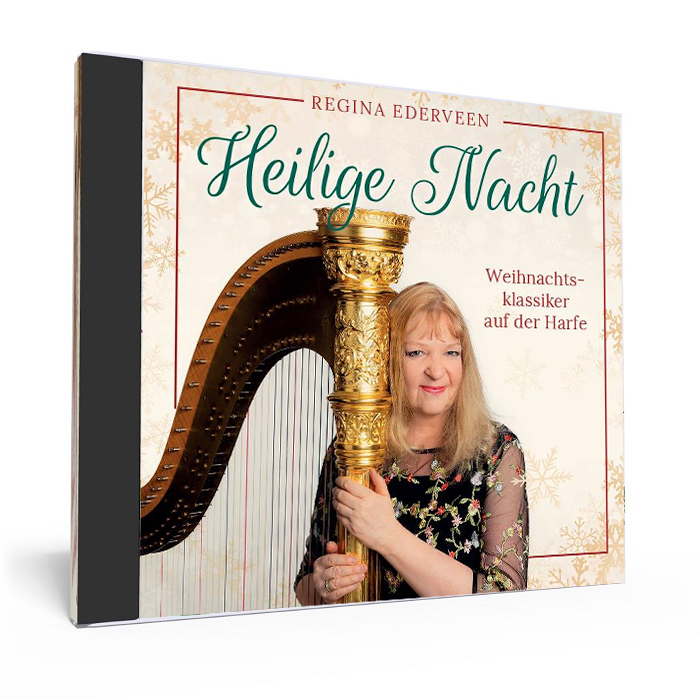 Bestellen of informatie
NIEUW!! Een prachtige kerst-cd door harpist Regina Ederveen.
Bekende nummers als Stille Nacht, God rest you merry gentlemen, Go tell it on the mountain.
En sferische melodieën zoals Coventry Carol, The Winter, O come o come Emmanuel.
Te verkrijgen voor 15,- euro plus porto.
Stille Nacht
Heilige Nacht
Go tell it on the Mountain
The Winter – Largo
Child in the Manger
What Child is this?
Ding dong merrily on high
Coventry Carol
God rest Ye merry Gentlemen
Mary did you know?
Away in a Manger
O come o come Emmanuel
In the bleak Midwinter
Wunder über Wunder